Each month Pro Tool Reviews reaches hundreds of thousands of residential and commercial construction professionals—the very business owners and purchasers who make purchasing decisions for their teams and crews throughout the year. Pro Tool Reviews isn't just another trade mag—it's a niche online publication that covers tools in a way no one else can. And our tool advertising programs reach a growing number of Pros who prefer to do their research online with smartphones, laptops, tablets, or their work PCs.
Each Month Pro Tool Reviews Delivers (on Average):
Over 30 hands-on tool reviews
Over 40 tool previews or editorial articles
6-8 hands-on informative tool videos
Head-to-head tool comparisons and buying guides
More than 350 social media posts
With eye-catching photos and head-to-head tool testing, Pro Tool Reviews informs and educates—even while it entertains. And it speaks directly to tradesmen and business owners, letting them know about new tools and learn which ones can stand up under real-world use in the field. Advertising with Pro Tool Reviews puts your tools, fasteners, materials, and accessories in front of the Pros you want to reach.
Pro Tool Reviews is relevant because it's written BY professionals FOR professionals.
Successful Pro Tool Reviews Advertising Campaigns
Pro Tool Reviews has run successful advertising campaigns for: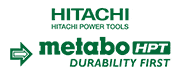 Who's Reading Pro Tool Reviews
Pro Tool Reviews is relevant because it's written BY professionals FOR professionals. Contractors, builders, tradesmen, and other construction industry professionals read Pro Tool Reviews because it has engaging content written by pros who know the construction business. Reviews of new and upcoming power and hand tools help business owners make informed purchase decisions, and helpful articles provide valuable insight into improving workflow and safety. In short, our readers are your target tool-buying audience. And since the large majority of our readers are business owners and decision-makers, you're influencing the people who actually buy tools—lots of them.
Ads on Pro Tool Reviews Reach the Key Influencers in Companies You Want to Connect With
About Our Readers
76% of Pro Tool Reviews readers describe themselves as business owners, contractors, or builders
89% say they read the website at least once per week
Average age: 64% over 35 (72% are married)
Male/female: 79%/21%
82% of Pro Tool Reviews readers approve tool purchases for their companies
Pro Tool Reviews readers are the Final Decision Makers for a wide range of tools, accessories, and building materials
A Three-Phase Approach
Pro Tool Reviews Advertising Online
With over 1,600,000 monthly page views, Pro Tool Reviews is the premier destination for professional tradesmen. From pro-focused tool reviews and shootouts to industry news and trade-focused articles, protoolreviews.com is designed specifically for the contractor or builder.
Newsletter
Our twice-a-week newsletter has been built steadily over the past decade and goes out to over 42,000 professionals who look to us for reliable tool reviews and trade-related articles.
Social Media
With an active Facebook, Instagram, and Twitter presence, Pro Tool Reviews backs up every review and advertising campaign with a steady dose of social media exposure.
Get More Info or Request a Media Kit!
To find out about the advertising opportunities available at Pro Tool Reviews, please contact us:
Pro Tool Reviews, LLC
PO Box 7874
Lakeland, FL 33807-7874
(please do not send any shipments to this address)
advertising -AT- protoolreviews.com